We're partnering with GIZ-Civil Peace Service (CPS) to strengthen the capacity of 3 RLOs and 3 host community CBOs engaged in peacebuilding initiatives.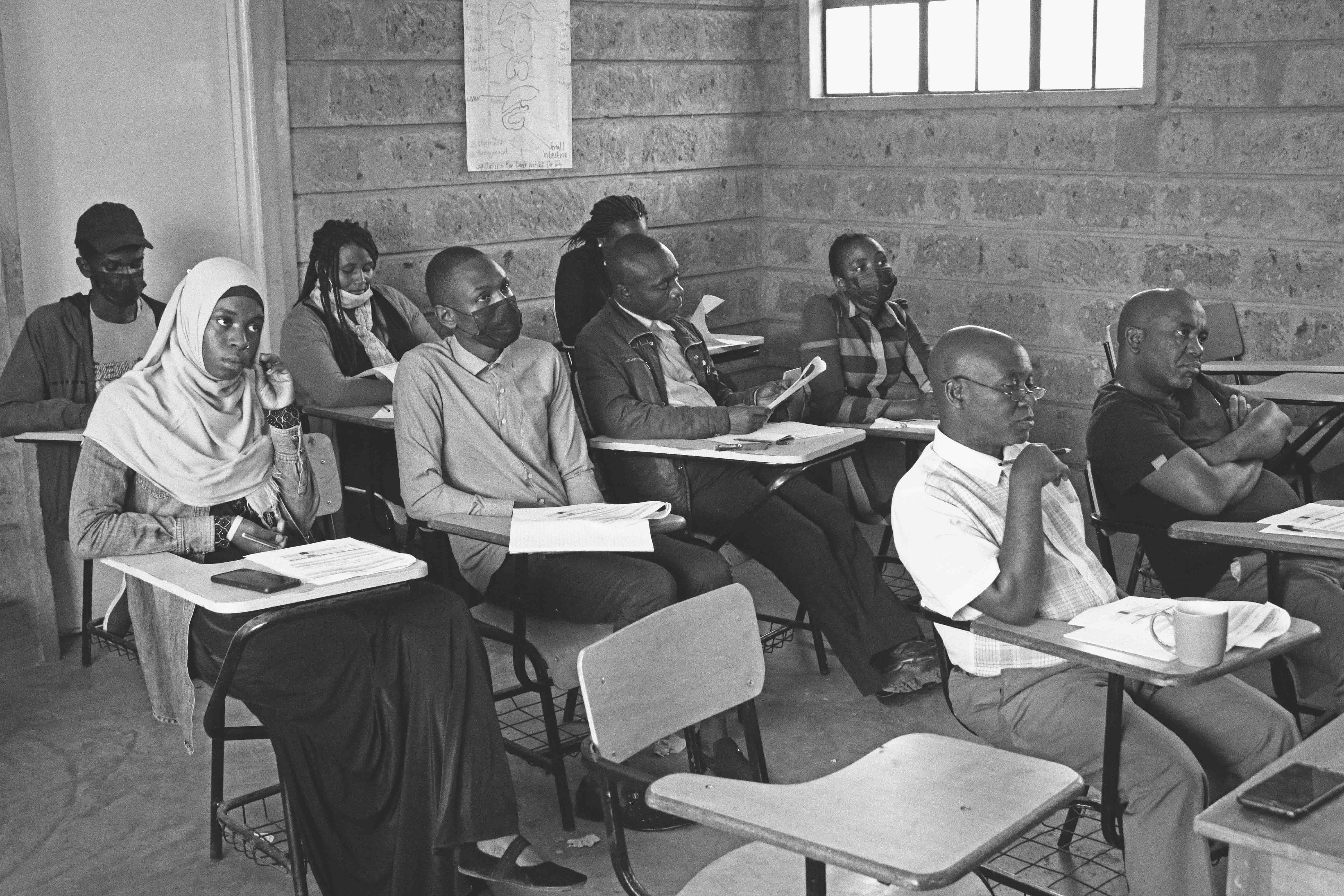 About Cohere (formerly Xavier Project)
Cohere is registered as a Charity in the UK, an International NGO in Kenya, and a National NGO in Uganda. From over ten years cumulative experience working with refugee communities, Cohere has come to the realisation that strengthening refugee-led initiatives is a more sustainable and resource-efficient approach to addressing the ever-evolving needs and gaps that exist when it comes to implementing development interventions in protracted conflict areas. Cohere's strategic implementation model, therefore, focuses on empowering refugees to lead their own development through partnerships with Refugee Led Organisations (RLOs). This engagement is designed to shift both power and funds to the RLOs by employing the strategic objectives of coordination, capacity strengthening, funding, and advocacy. Cohere currently operates in seven different locations across East Africa and has a smaller footprint in Malawi and Nigeria currently partnering with over 30 refugee-led organisations across all locations.
About GIZ Civil Peace Service (CPS)
The GIZ Civil Peace Service is a peace-building and conflict transformation programme. Since 2009, the programme deploys international and national Peace Building Advisors to strengthen the capacities of non-government and governmental organizations in the field of conflict sensitivity and non-violent conflict transformation. The programme is currently supporting not less than 10 governmental and civil-society organisations. In 2014, The CPS Special Initiative Project on Displacement (CPS SIF) was born to address the specific needs of displaced populations. Thus, the Internally Displaced Persons (IDPs), Refugees and the host communities are the main target groups under this special initiative component of CPS. CPS Kenya main concepts for transforming conflicts includes dialogue processes, mental health and psycho-social support as well as peace journalism, hate speech monitoring and the support of alternative dispute mechanisms. GIZ-CPS works with inclusive and participatory approaches. CPS has identified Refugee Led Organizations (RLOs) and Community Based Organizations (CBOs) as key actors in addressing peace needs and conflict at the community level therefore instrumental in the prevention of displacement, engagement of IDPs, refugees, and the host community. To effectively engage the RLOs and CBOs, CPS is embarking on a capacity Strengthening journey for these organizations in partnership with Cohere.
The Opportunity
In East Africa, as well as globally, there exists a thriving sector of community-based organisations (CBOs) and Refugee Led Organizations. The onset of the pandemic and the limitations of traditional humanitarian actors to operate have underscored both the ability of these CBOs and RLOs to contribute to the overall humanitarian response and the necessity of their engagement. Over the last few years, attention to CBOs/RLOs and recognition of the critical roles that they play in the humanitarian response have grown exponentially. So far, private funders have performed better in recognising locally-led groups such as RLOs and CBOs as change-makers or positive force multipliers in contributing to changing their communities and taking the lead role in promoting peace, preventing of new displacement, and engaging refugees in the host communities and countries. However, funding, in general, is often inaccessible to these community-based organisations: while they have skills, community connections, and local expertise, they may not have enough technical capacity, governance structures, or financial systems that would enable them to stand up to the due diligence processes of most donors.
In many cases, CBOs and RLOs generate funding from their own communities and social enterprises, but they need a history of implementation and proven stewardship of funds to gain the confidence of potential donors/partners. To break this cycle, CBOs and RLOs need tailored capacity strengthening and operational support and greater access to viable funding opportunities both locally, nationally, and globally. This can be achieved through capacity building, mentorship, and linkages. Using our in-house capacity strengthening and Sharing Course (CSSC), Cohere is partnering with the GIZ- Civil Peace Service (CPS) to strengthen the capacity of three Refugee Led Organisations and three host community CBOs actively engaged in peacebuilding initiatives in Nairobi County.
How to apply
To apply please complete this google application form on or by 14th July 2022, COB. Applications are FREE of charge at all stages. If you have any questions, please contact jobs@wearecohere.org and cc moses.omondi@giz.de.